Community Engagement
In order to address mental, physical, and social health needs of the communities CHAA serves, CHAA has committed to developing proactive community engagement programs aimed at empowering, supporting and building capacity with Asian, South Asian and Pacific Islander communities and their leadership. CHAA's community engagement programs include:
---
API Connections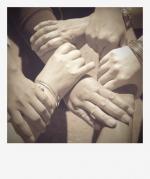 CHAA believes health and wellness are vital to community development and social justice, and is committed to an ongoing effort to reduce health disparities impacting Asian, South Asian and Pacific Islanders. The Asian and Pacific Islander Connections program (API Connections) is one of five prevention and early intervention (PEI) projects funded by the Mental Health Services Act (MHSA) (Prop 63) through Alameda County Behavioral Health Care Services for Prevention & Early Intervention programming, API Connections is co-led by CHAA and ACMHS.
API Connections aims to promote wellness in API communities living in Alameda County and help overcome stigma through culturally competent outreach. By employing culturally-based outreach, education, mental health consultation and early intervention services in API communities, CHAA expects the program to achieve:
Improved access to culturally competent prevention and early intervention mental health services
Reduced stigma attached to mental health services
Strengthened API communities' knowledge of wellness practices and resources
CHAA's focus in the project is initiating and supporting capacity building with the following unserved communities:
Bhutanese refugees
Burmese refugees (including Karen, Karenni, Chin, Kachin, Rohyingya, Rakhine, and other refugees from Burma living in Oakland/Alameda County)
Mongolian
Nepali
Pacific Islander
Thai
Tibetan
Sri Lankan
Asian Community Mental Health Services (ACMHS) will reach out to underserved API communities, including:
Cambodian
Chinese
Filipino
Korean
Lao
Mien
Vietnamese
Services and Supports provided through API Connections include:
Outreach and Education
Workshops on mental health and wellness topics
Support groups for adults and youth
Educational materials in Asian and Pacific Islander languages
Mental Health Consultation
Training for partner agency staff and community leaders
On-site consultation and wellness screening
Early Intervention
Short-term counseling (up to a year) for children, youth and adults
Connection to community resources
All services and supports for API Connections are provided free of charge
Languages available from API Connections staff include Bangla, Burmese, Cantonese, Hindi, Khmer, Korean, Lao, Mandarin, Mongolian, Rakhaing, Tagalog, Thai, Tibetan, Tongan, and Vietnamese.
Our Partners include:
Acha Tibetan Sisterhood
Bhutanese Community in California (BCC)
Burma Refugee Family Network (BRFN)
Burmese Youth Association (BYA)
East Bay Refugee Forum
HIV/AIDS Asian Pacific Islander Collaborative
Karen Culture and Tradition Committee (KCTC)
Mongolian Students Non-Profit Organization in America
Radio Tonga – San Francisco
Thai Isaan International Association
Tibetan Association of Northern California (TANC)
Wat Mongkolratanaram Thai Temple in Berkeley
Wat Phuttanusorn Thai Temple in Fremont
For CHAA
Health Equity Director
(510) 835-2777
---
API Health Source

http://www.apihealthsource.com
API Health Source is an online community dedicated to the exchange of health, family, and lifestyle information specifically for the Asian & Pacific Islander population. On a single Web site, users are able to share their own and read others' experiences, find a provider, and discover valuable health and wellness content from a trusted and reputable source.
---
Cambodian Women's Health Project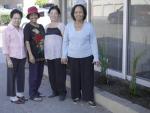 Funded by the National Institute of Health's National Center on Minority Health and Health Disparities, the Cambodian Women's Health Project involves a multi-generational group of nine Cambodian women sharing and using their personal experiences to promote healthy behaviors in their community.
Utilizing the method of Community Based Participatory Research (CBPR), the two-year program is co-led by CHAA, Prevention Research Center, Center for Empowering Refugees and Immigrants (CERI), and Cambodian Community Development, Inc. (CCDI).
---
Statewide MHSA Prevention and Early Intervention Planning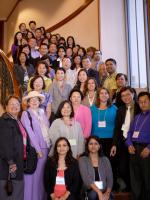 Under the Prevention & Early Intervention phase of the Mental Health Services Act (MHSA), CHAA is leading Bay Area efforts to identify population-focused, culturally competent recommendations for reducing disparities in Asian and Pacific Islander mental health services. By working with other groups, CHAA is also seeking to improve outcomes by identifying community-defined, strength-based solutions and strategies to eliminate barriers in the mental health systems throughout California.